TAGUYFUR®CP - Shampoo for the adjuvant treatments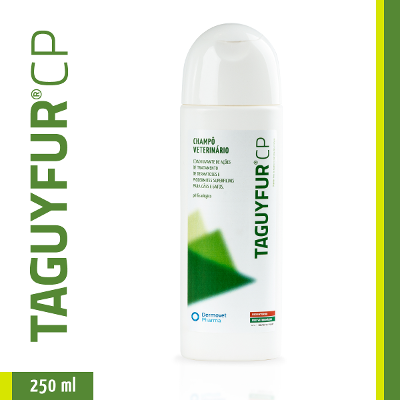 TAGUYFUR®CP - Shampoo for the adjuvant treatment of dermatoses, and superficial pyoderma in cats and dogs.
pH physiological
The balanced action that makes up this shampoo and its active substances:
Chlorhexidine(digluconate) 3%;

Piroctone Olamine 1%;
These allow for the disinfection, degreasing, softening, and rehydrating of irritated, irritated, inflamed or excoriated skin, as is the case of infection related to superficial seborrhoea, and dermatitis.
The number of times to be applied should be recommended by the veterinary doctor.
Adjuvant treatment: apply once every three days, over a 3-4 week period.